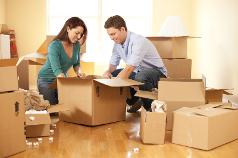 Budget Contract Distribution Ltd
Terms and conditions
What we think you as a customer are looking for is a high standard of service...with low cost! The services we provide range from moving a 1 bed flat to relocating an entire business.
Budget Removals have a large experienced crew - which allow us to give you a better and cheaper service. We are specialists in cheap domestic removals - locally, nationally and throughout Europe.

We offer a full packing service, or we can supply the packing materials and you can pack yourself! Recycled boxes are available from just £1 per box.



We give free estimates - if you like the outline of our services and cheap prices, just call and book an appointment for us to come and take a look! Or alternatively, we will give you an accurate estimate over the phone based on the information supplied below:

(1) An itinerary (list of the large items only)
(2) The size of the property (e.g. 3 bed semi, with shed & garage)
(3) Where you are moving to & from (e.g. Portsmouth to Chichester)
You may also email the information if you prefer -
please visit our email page.